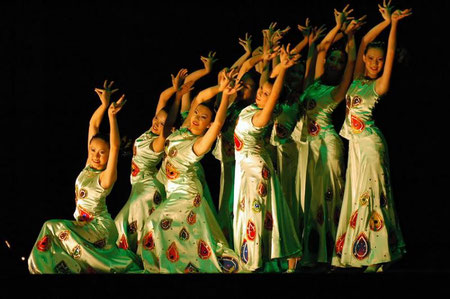 WHAT WE DO
Present performances and education/outreach events for youth and adults of all nationalities.

Promote a model of physical integration through integrated teaching teams and class composition.

Provide lecture demonstrations, video presentations, pre and post performance Q & A's.

Provide consultation in a wide variety of arts, educational, health and community settings.

We are Redefining Dance & Disability giving everyone the chance to express themselves artistically.

WHEM programs have received support from the City of Fort Pierce, A Diversity of Doctors and lawyers, Culture Affairs and numerous private organizations.
 __________________________________________________________
Make –A- Donation Now!
In today's world of ever-shrinking arts funding, we cannot survive without the generous support of individual donors from amongst our pool of performing art fans. We have openings for funds which will allow you to direct your donation in the manner in which you see most fit.
No Artists Left Behind Fund/ The Outreach and Education Funds: supports dance classes, workshops, residencies, assemblies in schools and lecture/demonstrations. DMMC/ DMAC maintains a strict policy that no one is turned away for the inability to pay.
The General Operations Fund: supports the many expenses of operating a successful performing arts company.
And We Shall Move Fund: provides resources for DMAC/DMMC to continue to develop its cutting-edge choreography, to commission collaborating artists and to present quality performances to local, national, and international audiences.
WHEM Prosperity Dance Inc. is a tax-exempt nonprofit organization, qualified under section 501(c) 3 of the Internal Revenue Code. All contributions are tax-deductible. If you would like to support us financially, please send contributions to the  address below.
$10-$49 [Fan]

$50-$99 [Supporter]

$100-$249 [Sponsor]

$250-$499 [Sustainer]

$500-$999 [Donor]

$1,000-$2,499 [Patron]

$2,500-$4,999 [Benefactor]

$5,000 & up [Angel]
If you would like to become a supporter or need additional information, please contact Managing Director Lavivian Renee at 772-263-6989 or via email at danceministryawards@gmail.com

Make all donations payable to:
World Harvest Eagle Ministries
3408 Sallie Chupco Tommie Way

Fort Pierce, FL 34945